Hey allemaal,
Ik houd ervan om TAGS te lezen en in te vullen. Nu vond ik net de Disney TAG! Echt twee super dingen in een Disney en een blog TAG. Dus die ga ik nu met/voor jullie invullen
1) A scene in in any Disney movie you wish you could experience.

Ehm dat wordt denk ik de boot/lampion scène uit Tangled (Rapunzel). Dit is de meest romantische scène uit de hele film, waarbij Rapunzel samen met Flynn in een bootje zit om de lampionnen te bekijken! Het is zoooo romantisch dat wilt ieder meisje meemaken!
2) An unforgettable experience moment you've had at the Parks.
Eeeehm. Dit zijn zoveel momenten! Ik denk Expedition Everest - The forbidden mountain in Animal Kingdom. Ik wilde zo graag in deze achtbaan, en het was de leukste achtbaan ever!!!!!
3) What non-Disney song(s) reminds you or brings back memories of Disney and/or the Parks?
Pff dat weet ik niet zo goed hoor. Ik heb niet echt een niet Disney liedje dat me aan Disney doet denken. Maar als ik er dan eentje moet kiezen is dat denk ik defying gravity uit Wicked omdat dit weer slaat op Peter Pan!
4) When was the first time you went to a Disney Park?
Ik heb echt helemaal geen idee, al best wel erg lang geleden. Maar deze vraag kan ik dus niet beantwoorden. Sorry!
5) If you could choose any of the characters to be your best friend, who would you choose?
Dit is weer zo'n lastige. Maar ik denk Peter Pan! Dan leert hij me vliegen ;)
6. Who are your favourite Disney Princesses?
ALLEMAAL! Ik ben echt net een kleinkind met dat soort dingen! Maar mijn liefste vier zijn Mulan, Rapunzel, Belle en Ariël!
7. Name a scene/moment in a Disney movie that never fails to make you cry.

In Nemo de scène dat hij ruzie krijgt met zijn vader! Dat is zoooo zielig. En in Belle en het Beest dat het Beest dood gaat!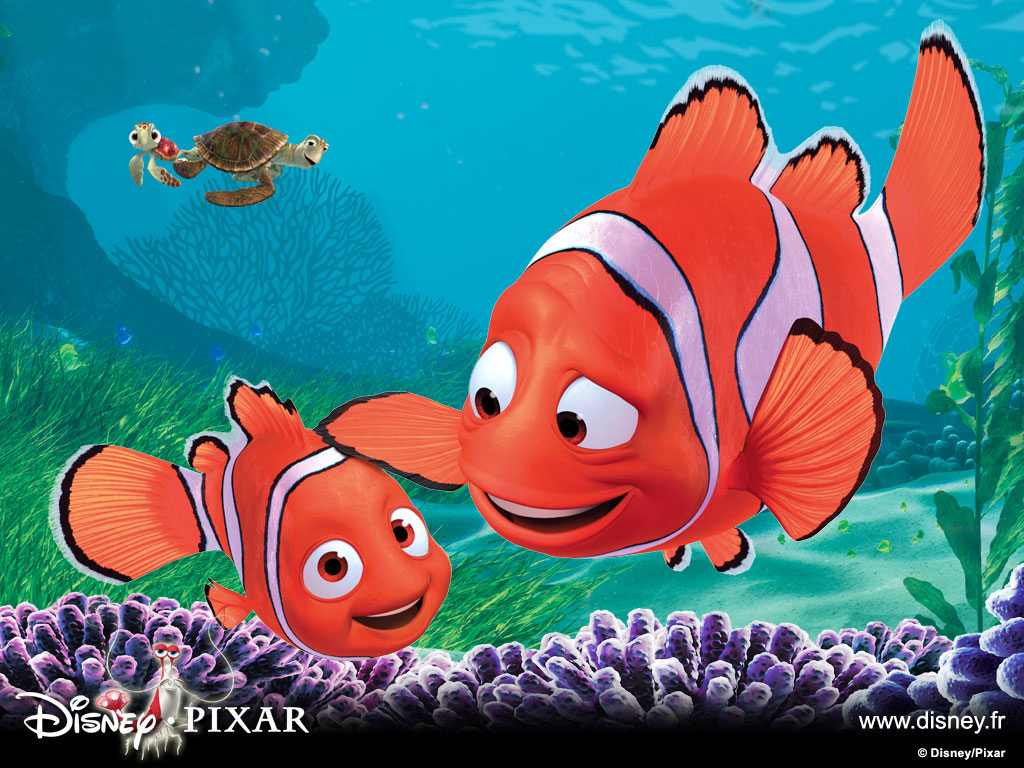 8. What is the first Disney movie you remember seeing?
Doornroosje dit was vroeger echt mijn favoriete film!
9. What is your favourite Disney movie?
Nemo, Monsters University, Rapunzel en nog veel meer, echt te veel om op te noemen!
10. Share a video or image that shows your love of Disney.
Tja, dan kan ik wel honderden foto's en filmpjes laten zien! Je ziet in mijn blog en op mijn Tumblr hoeveel ik van Disney houd!
Hoe vonden jullie deze TAG?
Tot snel!